Get to Know me!
Get to know individual student-athletes through our Instagram account!
Follow along and see what the Student Welfare & Development office is up to!
Notre Dame Student Welfare and Development
Committed to the total development of Notre Dame students: mind, body and spirit
Today our Assistant Director of Student-Athlete Well-Being @corinnecoia discussed her role with the @ncaa interns!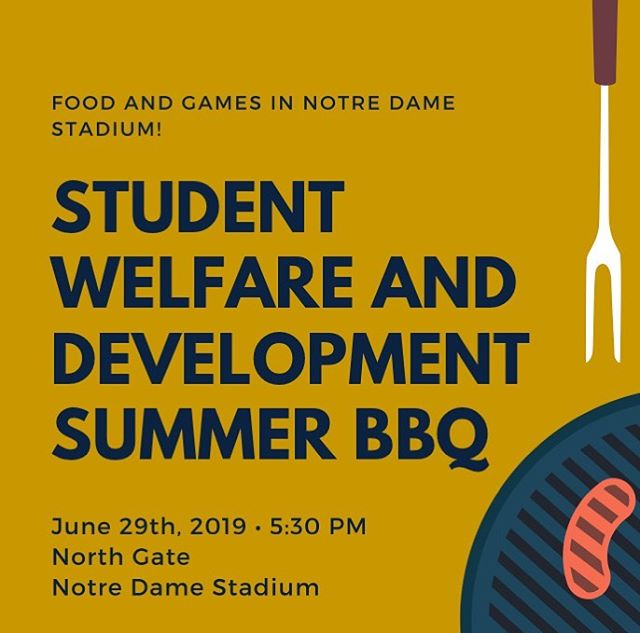 ☘️🚨All Student-Athletes in Summer School!🚨☘️ Please check your email and RSVP to our summer BBQ! We will be serving Nelson's BBQ and will have games set up inside of Notre Dame Stadium! ☘️
Kayaking through Lagos 🛶 Jump into the boat with @sydanderson92 and @lizzy_doherty as @ndwomenslax trip keeps on rolling! ☘️